∙ 68% developers found no impact of increased lending rates on housing demand
∙ 53.6% developers feel Development Authorities should be brought under purview of RERA for delay witnessed in procedural work and approvals
∙ 45% developers have a bullish outlook on the real estate sector
Delhi NCR, June 6, 2022: Almost 82.5% developers are planning to launch new projects in the year 2022, reflecting continued robust demand from end-users post Covid-19 and absence of inventory in the market, according to the latest study by CREDAI NCR. Launched by CREDAI NCR on Tuesday, at an event in Delhi, the study focuses on capturing the business sentiment across Delhi NCR real estate and the impact of the recent global events such as tightening of monetary policy by RBI, inflationary situation, supply chain constraints at its peak across the globe due to the ongoing war and rate increase by Fed.
This time, around 50% Developers prefer to launch projects in the affordably priced houses in the price bracket of Rs 3000-5000 per sq. ft., followed by 33% in mid luxury segment category of Rs 6000-8000 per sq.ft. There is clear rush for home buyers in the market with 76.3% developers having residential as the preferred category of launching new project, followed by office spaces.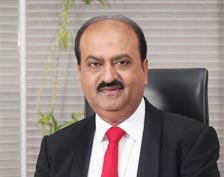 Talking about the need for reports reflecting the sentiments of NCR Real Estate market from Developer's perspective, CREDAI NCR's President, Manoj Gaur, said, "These kinds of studies and surveys help us to understand the challenges being faced by our members so as to take-up related issues with the relevant state Governments. The study clears the confusion on future of NCR's Real Estate Sector, especially post recovery from pandemic and after recent hike in interest rates."
While the increase in lending rates has been an issue, the study says that it has failed to dent the end-user demand for real estate as 68% of the developers have found no change in the number of queries from the prospective customers. Though lack of supply in the market is clearly visible, 45% developers have a bullish outlook on the real estate sector.
As a long pending demand, 53.6% per cent developers want that Development Authorities should be brought under the purview of RERA Act, 2016 as they must be held accountable for delay in providing infrastructure, dispute free lands, arbitrary increase in various charges, etc. Also, 30% developers propose that Agreement to sell should have escalation clause in case the prices of raw materials increase beyond certain percentage/limits as has been witnessed in recent times. This is necessary to ensure the project delivery and its viability.
While delving on major concerns of NCR real estate, the study reveals that delays in approvals is still the biggest bottleneck for the real estate sector, 35% of the developers confirmed that approvals are still not regularized. Thirty-two per cent developers feel absence of the regulatory framework to keep a check on prices of raw material and due to this we have seen almost 100% hike in raw material prices in last 6-12 months.
Additionally, the study says that 58% developers feel that yearly disruption in construction work due to pollution/other regulators' orders are the main deterrent; 56% feel that red-tapeism in routine works causes inordinate delay.
Source: https://www.realtynmore.com/residential-is-preferred-launch-category-for-76-developers-followed-by-office-spaces-says-a-research-report-by-credai-ncr/